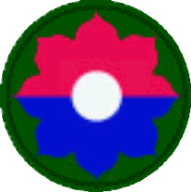 Patricia Arndt, a good friend of the 15th Combat Engineer Battalion website has put together some web shots of WW II. Many are from the web and from the our National Archives. Pat  has also supplied every detail re: the 15th (C Company) during WWI pages. Thank you Pat for your continued devotion to the 15th CEB.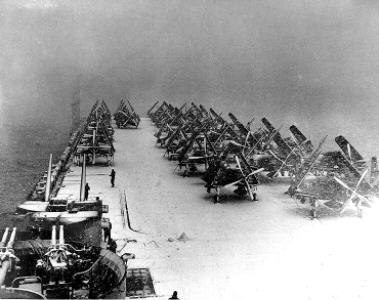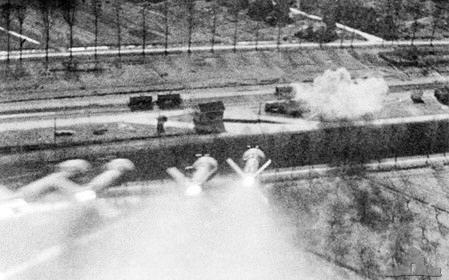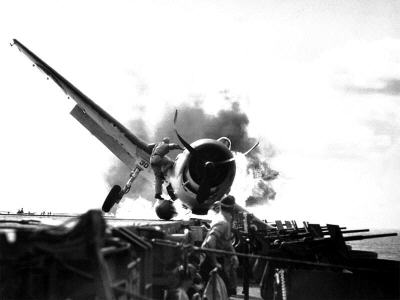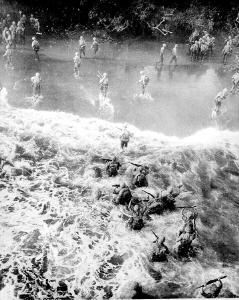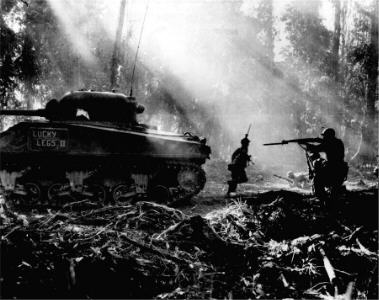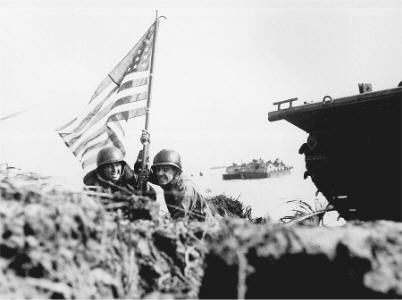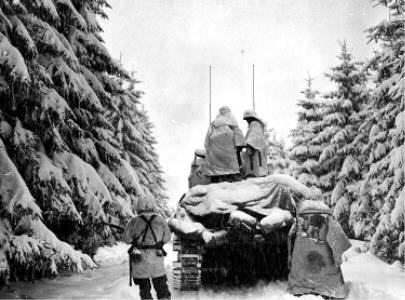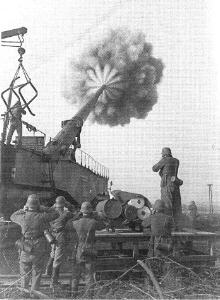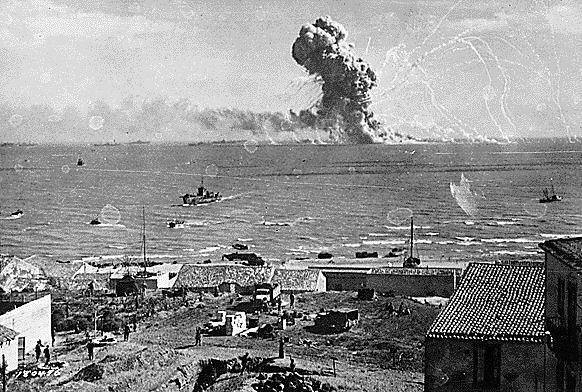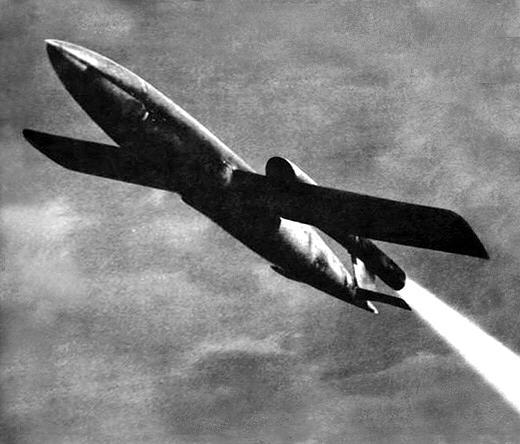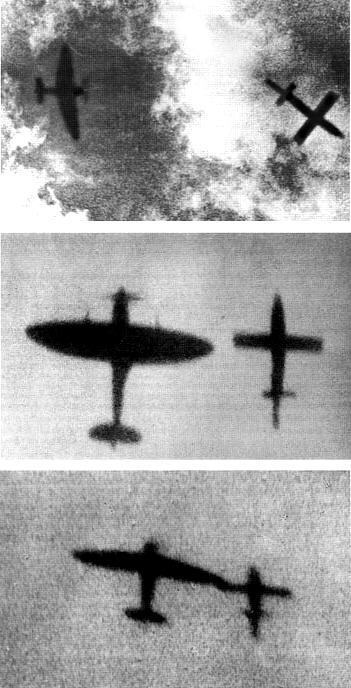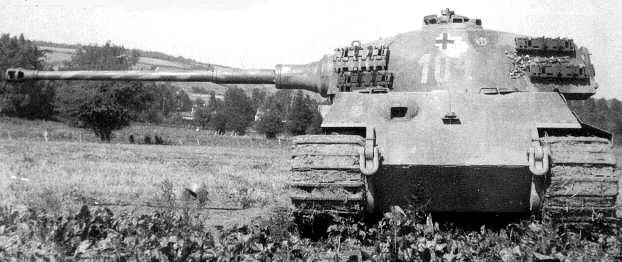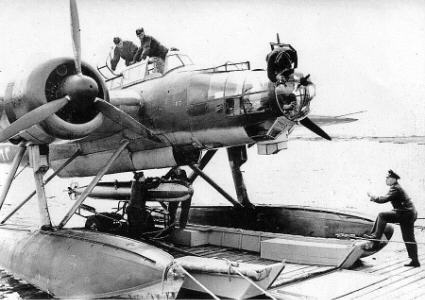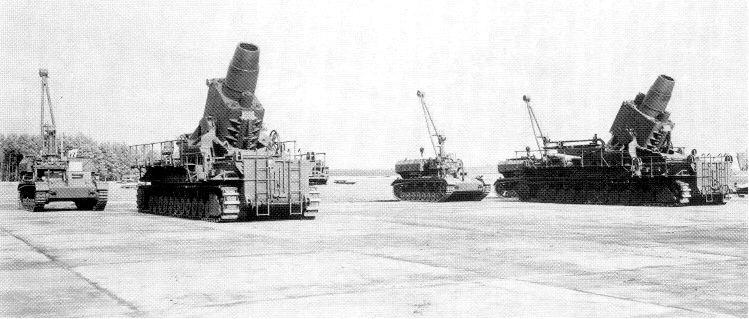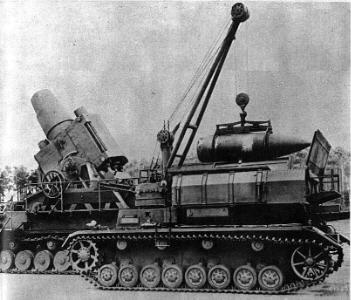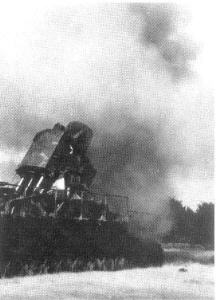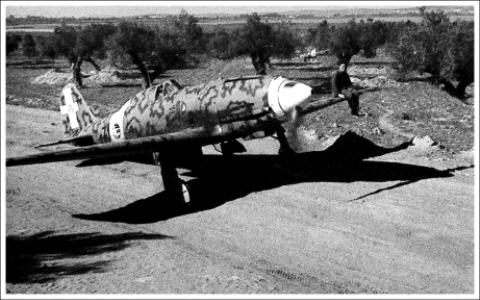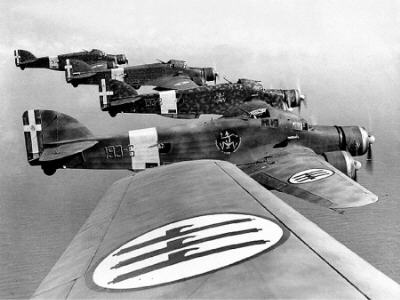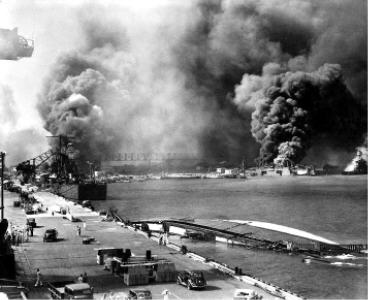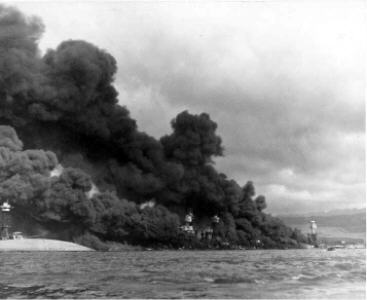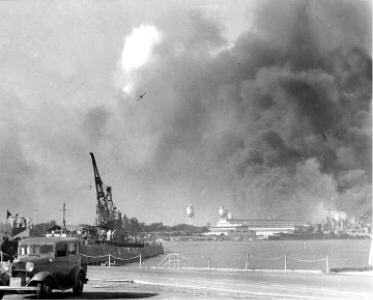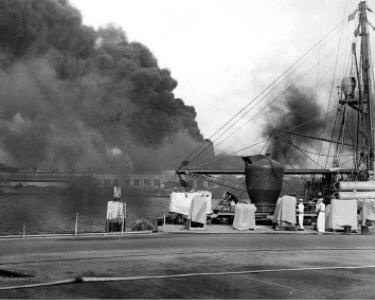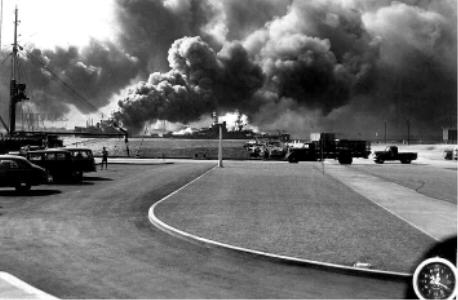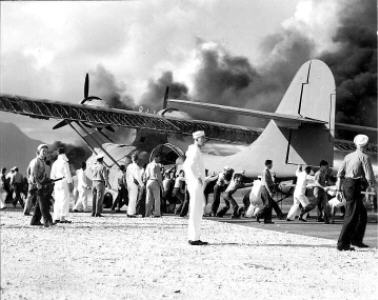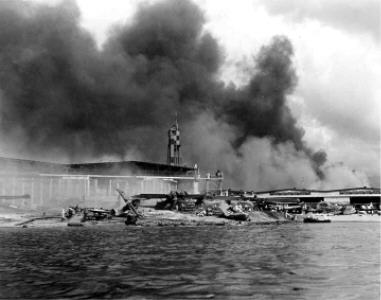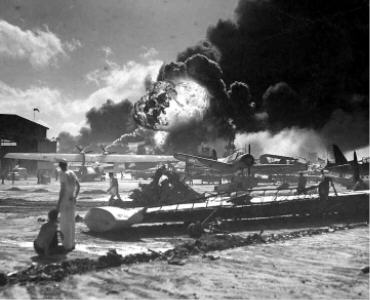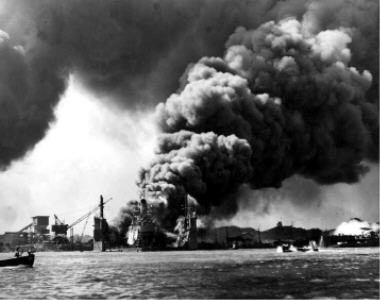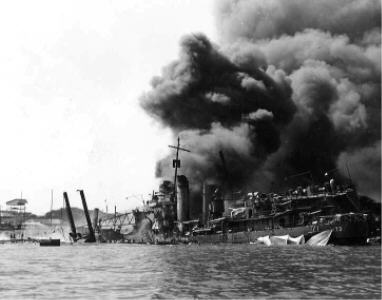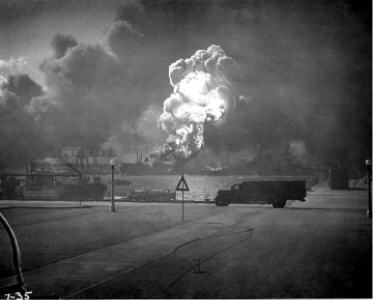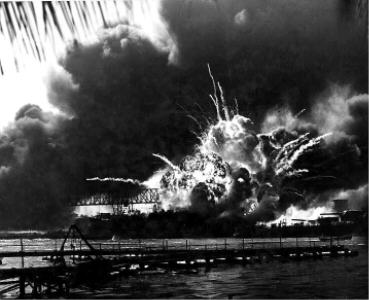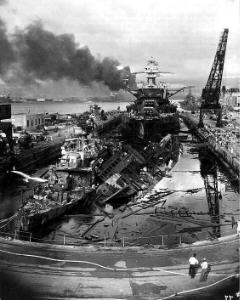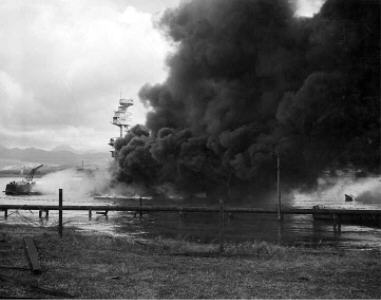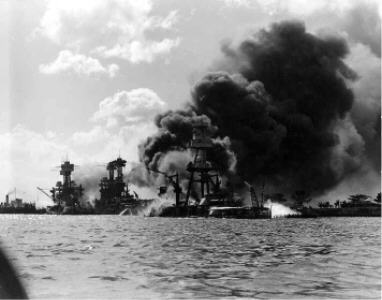 US Troops outside Bastogne

The Krupp 28-cm-Kanone 5 (E), in short K5, was a heavy railway gun used by Germany throughout World War II.

British RP-3 (Rocket Projectile 3) rockets

A gun camera picture of a rocket salvo, launched by a Hawker Typhoon towards railway wagons in a siding at Nordhorn, Germany (1945)

Spitfire "tipping-off" a V1 photo above left. If you've never heard of this insane tactic .......

·At first V1's were shot down by gunfire. Optimum range was inside 200yds, which was marginal for survival. Many planes were damaged and quite a few pilots killed. Basically at such high speed and low altitude a plane had to fly though the explosion and hope.

·With the high risk of being blown up some of the best pilots started tipping the V1's wing, because of damage to wing tips they later developed a tactic of disrupting the airflow by placing their wing very close to the V1's wing, causing it to topple.

Not every pilot did this. At night this was not possible, the flame from the V1 blinded the pilot to everything else, though some Mossie pilots flew past closely in front of the V1, again causing it to topple. The thought of doing this at 450mph, 4,000 feet above the ground, at night and being blinded gives me the willies.

"Karl-Gerät" (040/041) (German literally "Karl-device") photos above and below, also known as Thor and Mörser Karl, was a World War II German self-propelled siege mortar (Mörser) designed and built by Rheinmetall. It was the largest self-propelled weapon to see service.[1] Its heaviest munition was a 60 cm (24 in) diameter, 2,170 kg (4,800 lb) shell, and the range for its lightest shell of 1,250 kg (2,800 lb) was just over 10 km (6.2 mi). Each gun had to be accompanied by a crane, a heavy transport trailer, and several modified tanks to carry shells.

Panzerkampfwagen VI "E Tiger

Italian 303 Bombers over N Africa

Macchi C.202

The Macchi C.202 Folgore (Italian "thunderbolt") was a World War II fighter aircraft built by Macchi Aeronautica and operated by the Regia Aeronautica (RA; Royal (Italian) Air Force). Macchi aircraft designed by Mario Castoldi received the "C" letter in their model designation, hence the Folgore is referred to as the C.202 or MC.202. The C.202 was a development of the earlier C.200 Saetta, with an Italian built version of the Daimler-Benz DB 601Aa engine and with a redesigned, more streamlined fuselage.[1] Considered to be one the best wartime fighters to serve in large numbers with the Regia Aeronautica,[2] the Folgore operated on all fronts in which Italy was involved.[3]

During the invasion of Sicily, an American cargo ship is hit by a bomb from a German plane and its cargo of munitions explodes, off Gela, Sicily, July 11, 1943

USS Philippine Sea (CV-47)

During her career, Philippine Sea served first in the Atlantic Ocean and saw several deployments to the Mediterranean Sea as well as a trip to Antarctica as a part of Operation Highjump. Sent to the Korean Peninsula at the outbreak of the Korean War, she sent aircraft in support of United Nations ground troops, first during the Battle of Pusan Perimeter and then during the Inchon Landings and the Second Battle of Seoul. She subsequently supported UN troops during the surprise Chinese attack and the Chosin Reservoir Campaign. Philippine Sea saw three tours to Korea during the war, receiving nine battle stars for her service.

Pearl Harbor

The attack on Pearl Harbor (called Hawaii Operation or Operation AI[7][8] by the Japanese Imperial General Headquarters (Operation Z in planning)[9] and the Battle of Pearl Harbor[10]) was a surprise military strike conducted by the Imperial Japanese Navy against the United States naval base at Pearl Harbor, Hawaii, on the morning of December 7, 1941 (December 8 in Japan). The attack was intended as a preventive action in order to keep the U.S. Pacific Fleet from interfering with military actions the Empire of Japan was planning in Southeast Asia against overseas territories of the United Kingdom, the Netherlands, and the United States.

The base was attacked by 353[11] Japanese fighters, bombers and torpedo planes in two waves, launched from six aircraft carriers.[11] All eight U.S. Navy battleships were damaged, with four being sunk. Of these eight damaged, two were raised, and with four repaired, six battleships returned to service later in the war. The Japanese also sank or damaged three cruisers, three destroyers, an anti-aircraft training ship,[nb 4] and one minelayer. 188 U.S. aircraft were destroyed; 2,402 Americans were killed[13] and 1,282 wounded. The power station, shipyard, maintenance, and fuel and torpedo storage facilities, as well as the submarine piers and headquarters building (also home of the intelligence section) were not attacked. Japanese losses were light: 29 aircraft and five midget submarines lost, and 65 servicemen killed or wounded. One Japanese sailor was captured.

The attack came as a profound shock to the American people and led directly to the American entry into World War II in both the Pacific and European theaters. The following day (December 8), the United States declared war on Japan. Domestic support for isolationism, which had been strong,[14] disappeared. Clandestine support of Britain (for example the Neutrality Patrol) was replaced by active alliance. Subsequent operations by the U.S. prompted Germany and Italy to declare war on the U.S. on December 11, which was reciprocated by the U.S. the same day.

There were numerous historical precedents for unannounced military action by Japan. However, the lack of any formal warning, particularly while negotiations were still apparently ongoing, led President Franklin D. Roosevelt to proclaim December 7, 1941, "a date which will live in infamy".

Marines disembark an LST at Tinian Island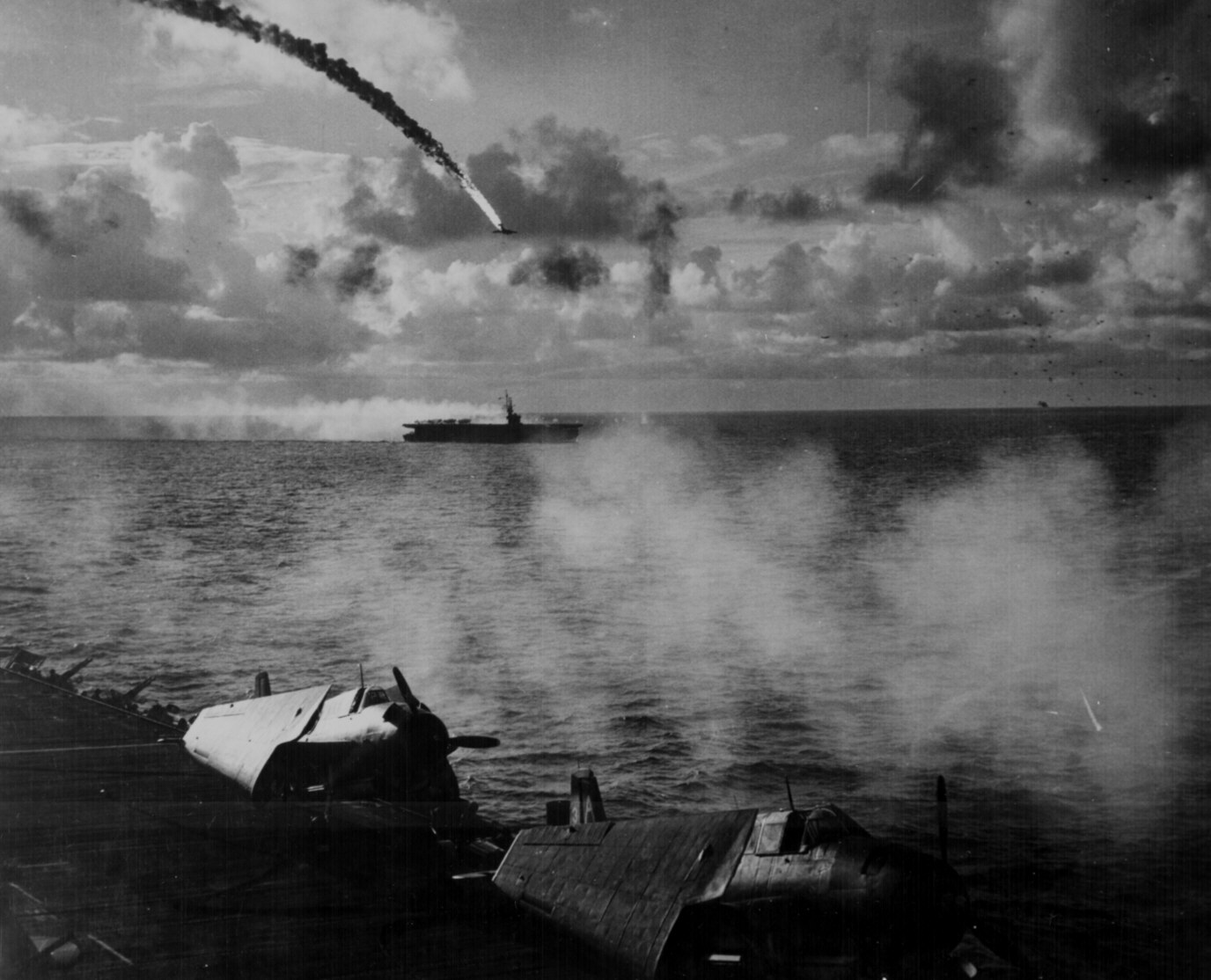 Japanese plane shot down as it attempted to attack USS KITKUN BAY." Near Mariana Islands, June 1944.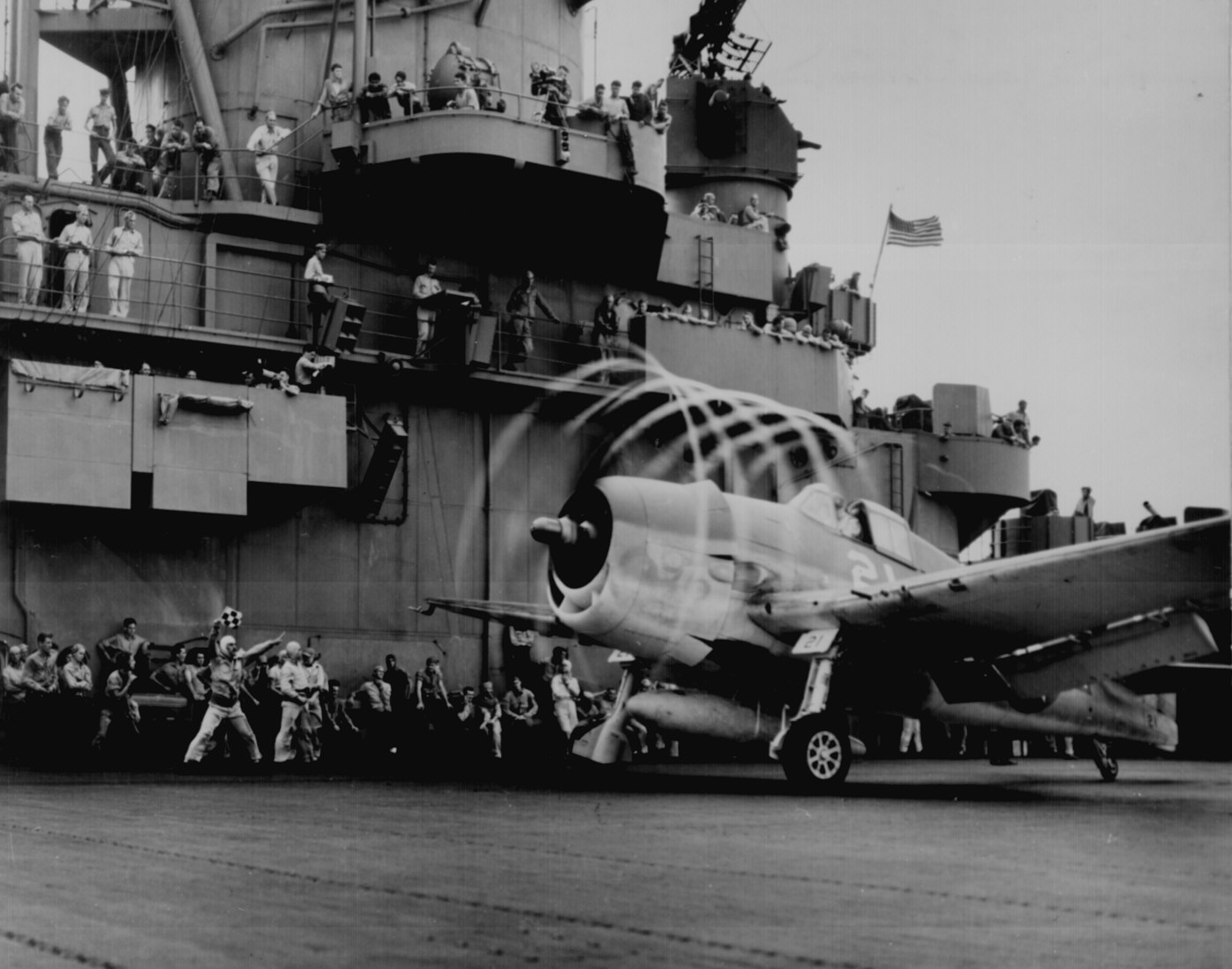 "Dynamic static. The motion of its props causes an `aura' to form around this F6F on USS YORKTOWN. Rotating with blades, halo moves aft, giving depth and perspective." November 1943

The Second World War was documented on a huge scale by thousands of photographers and artists who created millions of pictures. American military photographers representing all of the armed services covered the battlefronts around the world. Every activity of the war was depicted--training, combat, support services, and much more. On the home front, the many federal war agencies produced and collected pictures, posters, and cartoons on such subjects as war production, rationing, and civilian relocation.